Let me introduce myself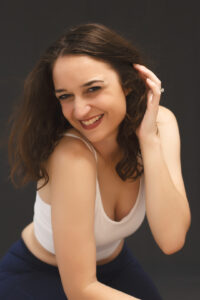 Hey there! My name is Whitney, your photographer! Home grown Texas girl providing photographic services from Galveston to Houston and surrounding regions. I primarily shoot weddings and an array of portrait sessions including families and seniors! I practice a mixture of lifestyle and documentary style photography with a light, true-to-life feel. Capturing those real-life moments in an artistic and as-it-happened manner. I work hard to be involved in every special moment, whether it's during your wedding day or just taking family portraits, to fully tell your story. My passion for documenting weddings and capturing portraits has been slowly crafted for over 10 years and only continues to grow!
I'm a creative at heart!
When I'm not behind the camera, I work in the medical field, love to read, antique (my kind of hunting!), and travel. I am also a wife and an avid crafter. I enjoy stretching my creative mind and designing interesting and practical things! Because of this, I can take special care in making sure your session with me is unique to you. From having fun at the beach to a custom designed styled session, we can design something that completely screams your style!
I can't wait to document special memories with you!